It just snowed AGAIN here in Nashville - I spent Monday indoors, and caught the redecorating disease while I was evading the cold and ice. Monday was a good day. I have had "design-block" for about a month now, and all that ended on this icy day. I literally removed every stitch of furniture from our
Living Room
and the room off the kitchen (the den?), and rearranged it ALL! Since this is our FIRST HOME, I am still learning the purpose and function of each room. 8 months in and I am getting warmer (despite the 20 degree temps!) and closer to defining each room, and making it "home" for us. All that to say, the un-decorating was inspired by a few items ... Here are your FIRST EVER Mid-week Must-Haves!
This comfy square of love is on sale right now too! It is the perfect fireside seat, cushion for your feet, or place to eat.
2. Silver Garden Seat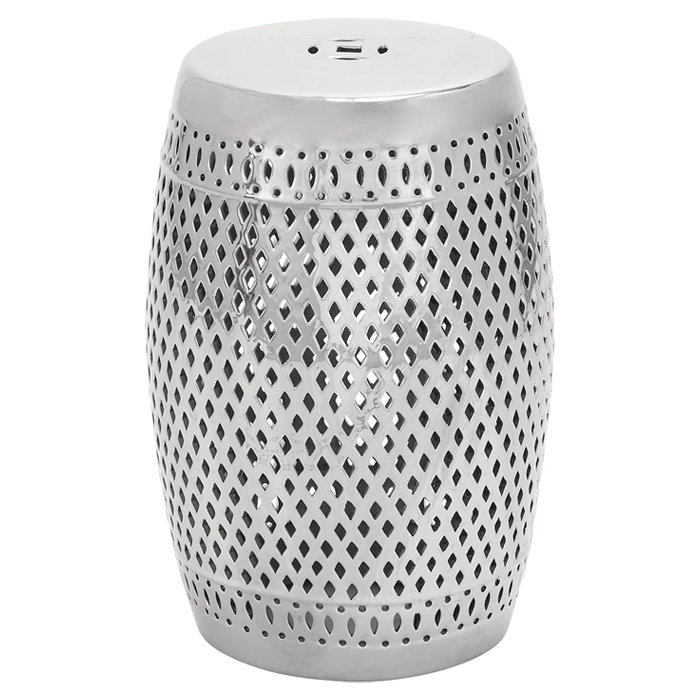 This baby is the perfect side table for a drink, or spot for your feet. Not only does it serve dual functions, but its also pretty attractive...AND THE DAILY Deal on
wayfair.com
!
The Karlstad is modern, sleek and white.
Best of all the price is cheap, reviews of the product are great, and the slipcovers are machine washable.
Although these exact prints will cost you a pretty penny, they are quite the trend right now. I found two artichoke prints at Home Goods that are equally as charming. Don't know where I am going to put them yet, but they were just too cool to pass up!
Has anyone else been inspired by some must-have items this week?
Happy Hump Day!
**Want more of what you must have? Take a peak at other must haves
here
. **